What is a surfboard cutting machine?
    Surfboards are sports equipment used by people for surfing. The surface material of the surfboard is generally carbon fiber or glass fiber. After the development of surfing, the weight of the surfboard is relatively light and flat, the front and rear ends are slightly narrow, and the rear bottom has a stable tail fin. It also needs to be covered with a thick layer of epoxy resin and polished in order to increase strength and waterproofness. The weight of surfboards is only 11 to 26 kilograms.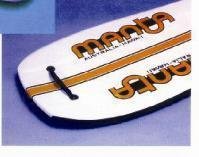 With the popularity of surfing, more and more people like this activity, the sales of surfboards are gradually increasing, and the market demand is gradually increasing, resulting in extremely fierce competition for surfboards. Today, the homogenization of products in the market is serious, we need to reduce Production cost, increase product profit.
Improve product competitiveness
1. Save processing materials, save materials from raw material cutting
2. Improve the quality of product orders. Product quality is an important factor in enhancing product competitiveness.
AOL surfboard cutting machine can improve the competitiveness of products from many aspects and increase product profits in all aspects.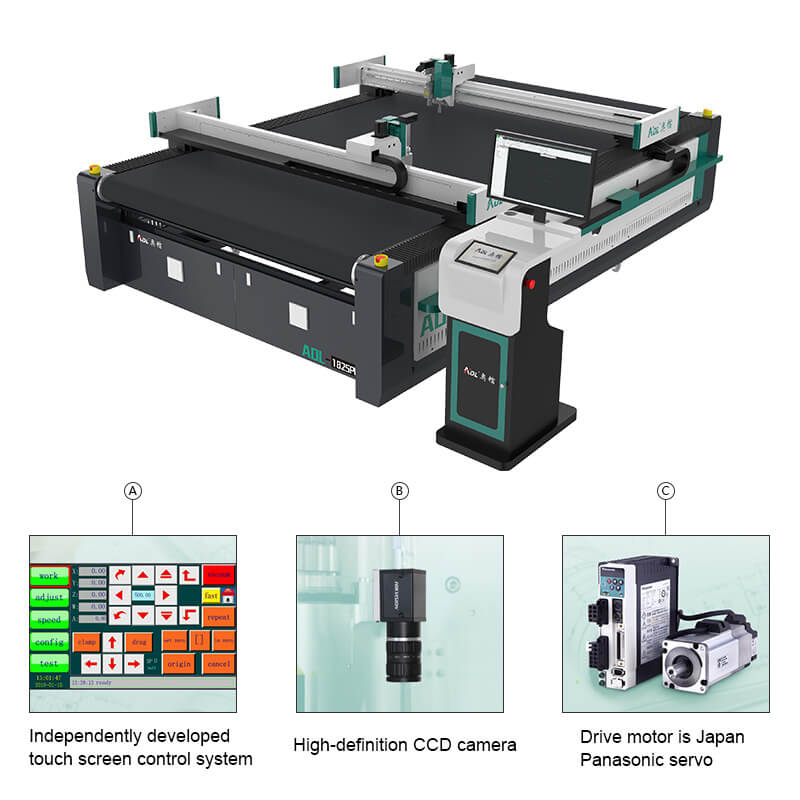 AOL surfboard cutting advantage
1. The surfboard cutting machine integrates automatic feeding, automatic cutting and automatic cutting. Compared with the manual cutting surfboard cutting machine, it can replace 4-6 people, and it can save hundreds of thousands of labor costs every year.
2. Using Panasonic servo motor, the cutting speed of the equipment can reach 200​​-2500mm/s, which greatly improves the production efficiency.
3. The self-developed AOLCUT system is easy to operate, and beginners can get started in two hours.
4. In terms of saving materials, the equipment comes with an intelligent typesetting system. Compared with the manual typesetting intelligent material saving typesetting system, it can increase the material utilization rate by more than 15% and greatly save the cost of raw materials.
5. Adopt single tube welding technology, stable operation,
6. Using Panasonic brushless servo motor system, pulse position, cutting accuracy and speed are greatly improved, energy consumption is lower and energy saving,
7. All the accessories and electrical appliances are imported from abroad, with longer service life.
8. Service guarantee: We provide manufacturers with one-to-one installation, training after-sales personnel, and dedicated customer service personnel, promise three-year warranty, free maintenance and upgrades for life.
AOL surfboard cutting machine hardware uses the industry's top quality accessories, and the after-sales service that AOL can provide has been satisfactorily evaluated by users in various industries. AOL service is the top service quality among its peers.
    AOL CNC Equipment Co., Ltd. is a high-tech enterprise specializing in the development, manufacturing, sales and after-sales service of flexible material cutting and laser cutting machines. It mainly includes CNC intelligent blade cutting machines, laser marking machines and other types of cutting machines. , Can meet the cutting processing of metal materials and flexible materials of different materials, and is widely used in advertising packaging, composite materials, carpet industry, clothing textile, automobile interior decoration, leather industry. In addition, AOL also has an independent CNC cutting machine brand AOYOO.
AOL CNC Equipment Co., Ltd. is a high-tech industry in China and an AAA-level credit enterprise. The product quality has undergone multiple tests and the after-sales system is complete. It has provided reliable CNC cutting machines for more than 8,000 users worldwide, and has provided many users with Professional industry cutting assembly line solutions.
AOL is committed to multi-industry flexible material cutting solutions for global users. The annual output of high-quality CNC cutting machines in the AOL factory can reach 1,000 units, and each machine is provided with a three-year warranty service.
If you want to know more information, leave a message at the bottom or side, we will provide you with the most cost-effective CNC cutting machine and the best cutting solution.