Applicable materials of CCD fabric cutting machine
Non-metal materials such as cloths, frabric, carton box, KT board, leather, etc.
textile fabric
Applicable industry of CCD fabric cutting machine:
Billboards, artistic gifts, crystal ornaments, paper-cut, bamboo and wooden product, garment and leather, embroidery, decoration and upholster industry etc.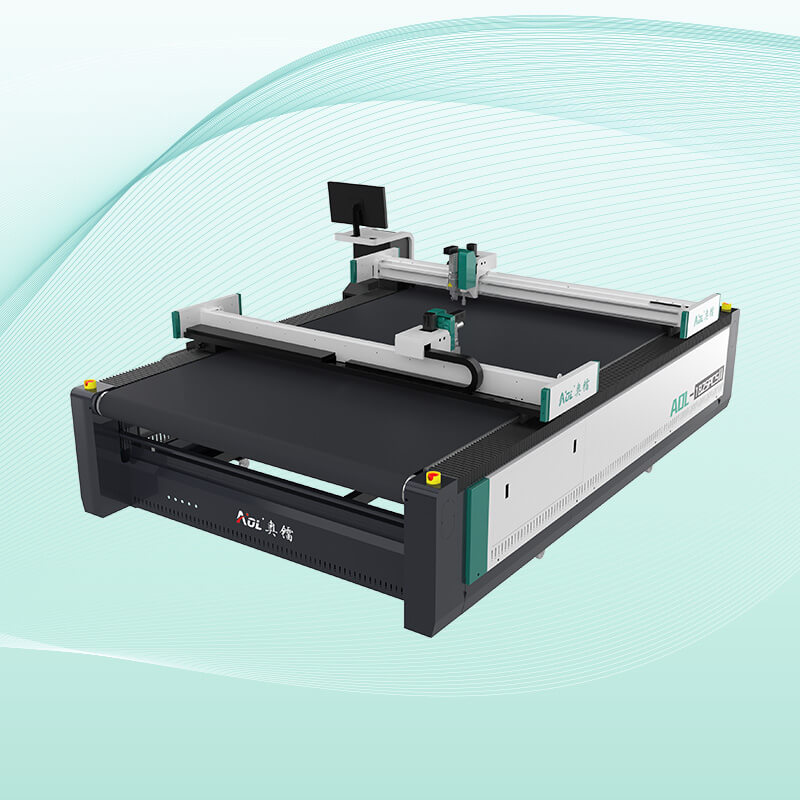 Advantage of CCD fabric cutting machine 
1. The AOL intelligent system supports online file editing, simple layout, and lower technical difficulty.
2. CCD fabric cutting machine with Intelligently optimized typesetting, maximum space filling pattern cutting, saving 30% of material cost.
3. The stable support structure makes the cutting more stable
4. Fully automatic cutting, saving labor costs.
5. Double safety protection makes operators safer.
    Industrial-grade cameras cooperate with the AOL intelligent cutting system. The strong power of the servo motor provides stable cutting accuracy, as well as free switching of tools and multi-compatibility to give users more freedom.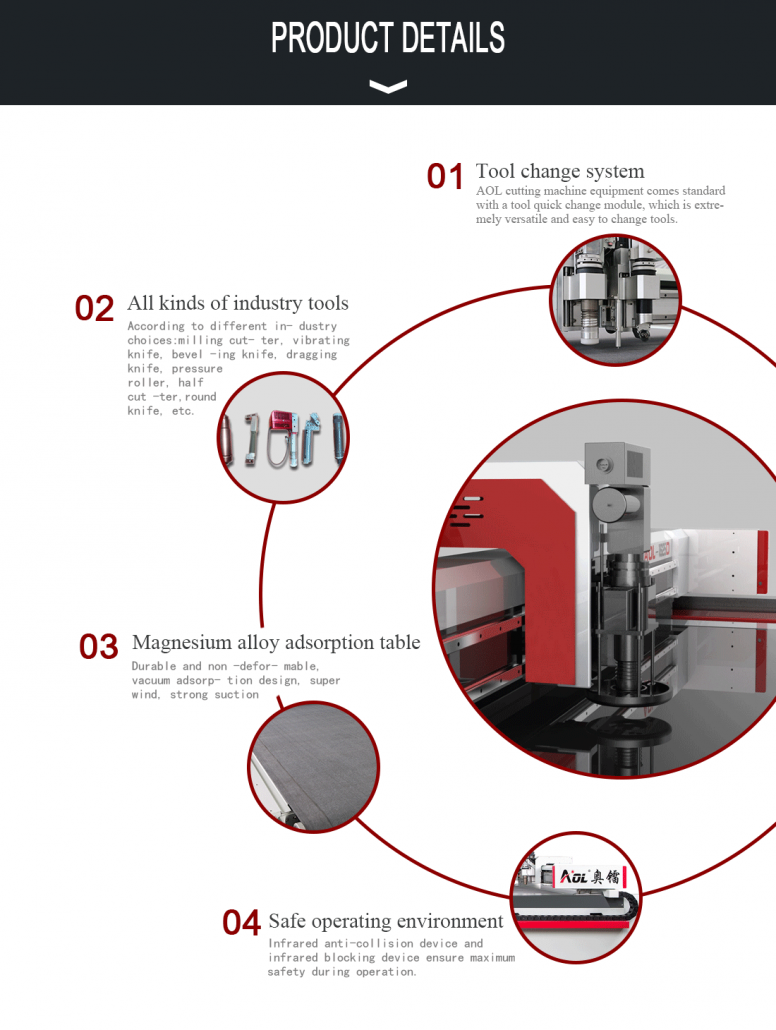 AOL CNC Equipment Co., Ltd. is a high-tech enterprise specializing in the development, manufacturing, sales and after-sales service of flexible material cutting and laser cutting machines. It mainly includes CNC intelligent blade cutting machines, laser marking machines and other types of cutting machines. , It can meet the cutting processing of metal materials and flexible materials of different materials, and is widely used in advertising packaging, composite materials, carpet industry, clothing textiles, automotive interiors, and leather industries. In addition, AOL also has an independent CNC cutting machine brand AOYOO.
AOL CNC Equipment Co., Ltd. is a high-tech industry in China, an AAA-level credit enterprise. The product quality has undergone multiple tests, the after-sales system is complete, and it has a one-to-one professional after-sales team. The fastest response speed to solve user problems has been More than 8,000 users have provided reliable CNC cutting machines, providing high precision and fast cutting.
AOL is committed to multi-industry flexible material cutting solutions for global users. The annual output of high-quality CNC cutting machines in the AOL factory can reach 1,000 units, and each machine is provided with a three-year warranty service.
For more machine performance details, please click
For professional advice, please click to leave a message.
AOL
Material: flexible material
Speed: 1000mm/s
AOL CNC cutting machine is suitable for product customization or sample cutting. It can automatically and accurately perform cutting and other processing. CNC cutting machine supports different types of cutting, (such as through cutting, kiss cutting. V-groove, compliance, milling, etc. ), it can be widely used in textiles, car interiors, leather, advertising packaging, carpets, composite materials, etc. AOL intelligent blade cutting machine has high precision and high efficiency. Our professional after-sales can provide automatic cutting solutions for various industries.