AOL carton cutting equipment can meet almost all kinds of materials that could be use for package making such as, corrugated board, honeycomb board, gray board, cardboard, Kraft, sticker, Polypropylene, Polyetylene boards, Acrylic, all kinds of foams, etc.
    This package cutting machine has a multifunctional working head. The working head can be installed with different working tools. With different working tools this package cutting machine is professional and suitable fo users with various kinds of purpose.
    Hope this article will help you. If you have any questions about carton cutting equipment price and qualities, please contact us as soon as possible. Jinan AOL CNC Equipment Co., Ltd will always be there for you.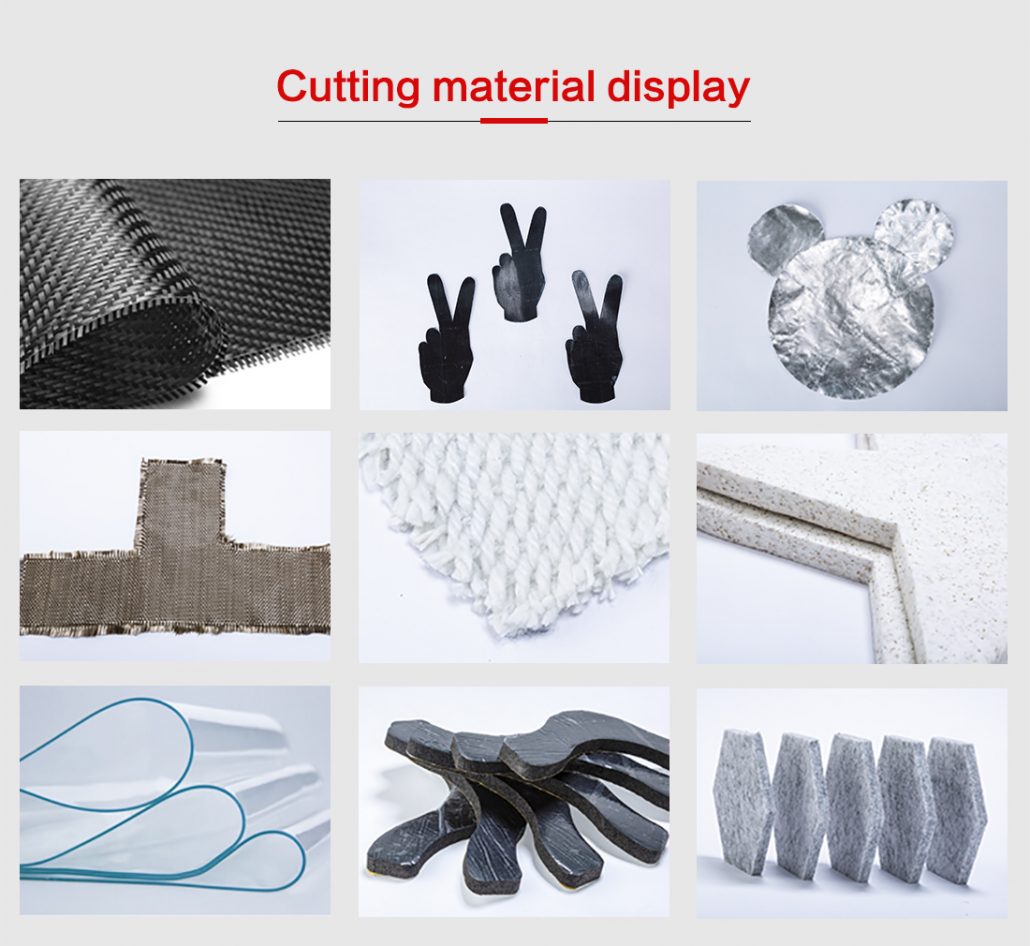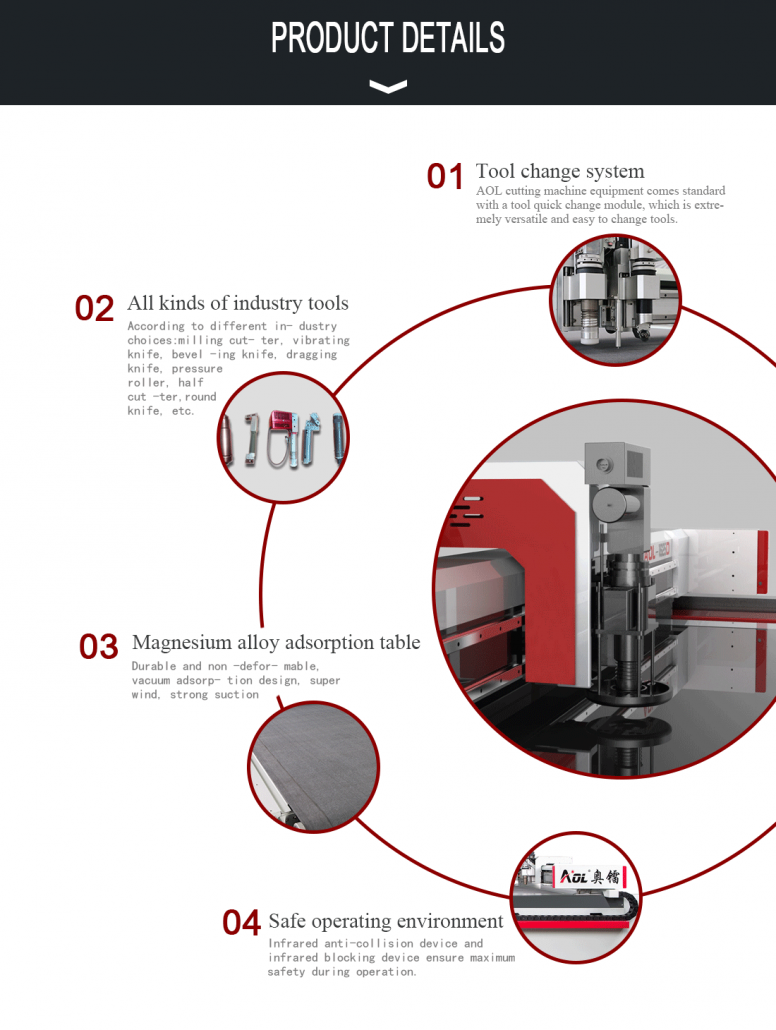 AOL CNC Equipment Co., Ltd. is a high-tech enterprise specializing in the development, manufacturing, sales and after-sales service of flexible material cutting and laser cutting machines. It mainly includes CNC intelligent blade cutting machines, laser marking machines and other types of cutting machines. , It can meet the cutting processing of metal materials and flexible materials of different materials, and is widely used in advertising packaging, composite materials, carpet industry, clothing textiles, automotive interiors, and leather industries. In addition, AOL also has an independent CNC cutting machine brand AOYOO.
AOL CNC Equipment Co., Ltd. is a high-tech industry in China, an AAA-level credit enterprise. The product quality has undergone multiple tests, the after-sales system is complete, and it has a one-to-one professional after-sales team. The fastest response speed to solve user problems has been More than 8,000 users have provided reliable CNC cutting machines, providing high precision and fast cutting.
AOL is committed to multi-industry flexible material cutting solutions for global users. The annual output of high-quality CNC cutting machines in the AOL factory can reach 1,000 units, and each machine is provided with a three-year warranty service.
For more machine performance details, please click
For professional advice, please click to leave a message.
AOL
Material: flexible material
Speed: 1000mm/s
AOL CNC cutting machine is suitable for product customization or sample cutting. It can automatically and accurately perform cutting and other processing. CNC cutting machine supports different types of cutting, (such as through cutting, kiss cutting. V-groove, compliance, milling, etc. ), it can be widely used in textiles, car interiors, leather, advertising packaging, carpets, composite materials, etc. AOL intelligent blade cutting machine has high precision and high efficiency. Our professional after-sales can provide automatic cutting solutions for various industries.