BOPP film is a very important flexible packaging material
BOPP film is colorless, odorless, odorless, non-toxic, and has high tensile strength, impact strength, rigidity, toughness and good transparency.

BOPP film cutting problem
BOPP film is easy to accumulate static electricity, so it needs to be equipped with static electricity eliminator when cutting.
BOPP film itself is thin and easily deformed when cutting
It is difficult to cut a variety of shapes with traditional cutting methods.
It is difficult to use laser cutting, and the heat source causes material deformation, making it difficult to use.
We recommend using a blade cutter to cut BOPP film. On the basis of ensuring the cutting quality, the automatic BOPP film cutter adds automatic feeding and receiving, which can also reduce labor costs.

AOL automatic BOPP film cutting machine
1. AOLCUT self-developed software can be imported with one key, and ordinary workers can work proficiently within 2 hours
2. Use Taiwan linear guide rail drive system with accuracy ±0.1mm
3. AOL rapid tool exchange system provides a variety of cutting tool options for various materials
4. Super nesting software, material utilization rate increased by more than 10%
5. Select Japanese Panasonic servo system to increase production efficiency by more than five times
6. Automatic pulling and unloading, saving time, effort and more environmental protection
7. The anti-static system of the whole machine to maximize the protection of personnel safety
8. Professional R&D team can provide assembly line supporting plan
9. This model has won 6 patented technology certifications at home and abroad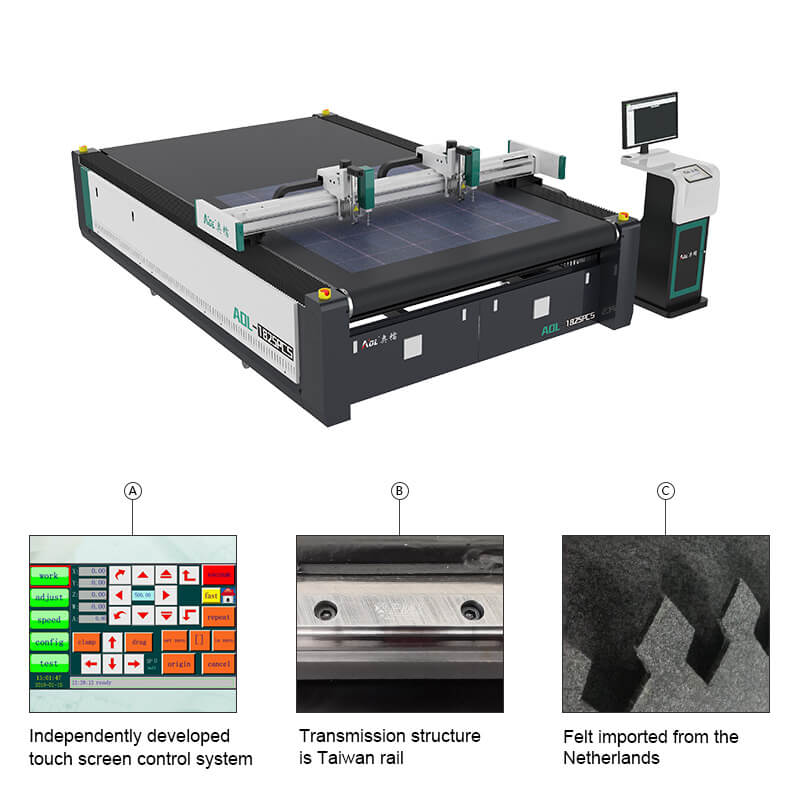 Company Info
AOL is a famous CNC equipment factory located in Jinan, Shandong, China. AOL mainly produce CNC Knife Cutting Machine, Cutting Plotter, CNC Cutting Table and so on. We, as a high-tech enterprise, engaged in research, manufacture and sell the CNC cutting machine and relevant products.
AOL has gained CE certificate, FDA and ISO certificate. Company successfully produce AOL series products of more than 50 sorts, which enjoy good reputation and support.  Excellent quality and fast service makes our products spread all over the world as Europe, America, Middle east and South of Asia.