Application of High Quality Car Seat Cover Machine
Cutable materials:Foam compound, XPE, EVA, fabric carpet, imitation leather, leather, cloth etc.
Applicable Industry:  Automotive interior, composite materials, seal gasket, sports goods, safa fabric etc.
In the field of automotive interiors, the materials that the High Quality Car Seat Cover Machine can cut, include various materials of car seat covers, car mats, trunk mats, reflective mats, etc.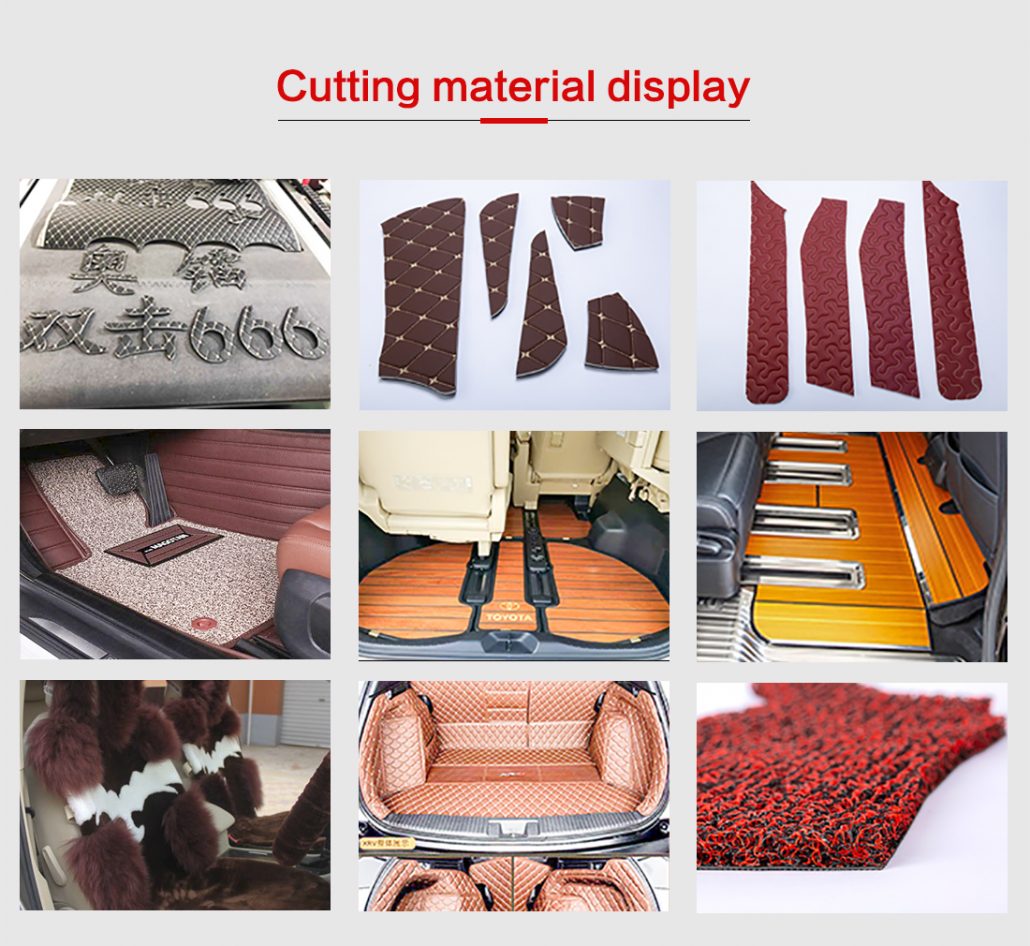 Specifications of AOL Automatic Car Seat Cover Mat Cutting Machine:
Technical parameters / model
AOL-1625-GA6
AOL-1825-ZS8
AOL-2125-ZS10
Accept special model customization
Effective working area
1600x2500mm
1800x2500mm
2100X2500
Multi-head optional
Double head optional efficiency doubled, double gantry optional, double head mutual shift optional, length can be customized
Multi-function tool
Vibrating knife full cutting, high power active round knife, punching tool, pneumatic knife, multi-layer knife
safety devices
Safety devices use infrared sensing, safe and reliable
Cutting speed
200-2000mm/s
Cutting thickness
≤50mm Other thicknesses can be customized according to the material
Applicable materials
gasket,cotton, linen, silk, blends, fibers, leather, etc.
Material fixing method
Vacuum partition adsorption
Transmission port
Network port
Transmission system
Yaskawa servo motor, linear linear guide, timing belt, lead screw
rated power
11kw
Rated voltage
380V±10%/220V±10% Optional
Control System
Chinese and English LCD touch screen
Operating environment
Operating environment Temperature 0-40°C Humidity 20%-80%RH
Software
Automatic nesting software, template entry software(Optional)
Support file format
AI、PLT、DXF、CDRetc
Overall size
3570x2290x1165mm
3570x2500x1165mm
3570x25800x1165mm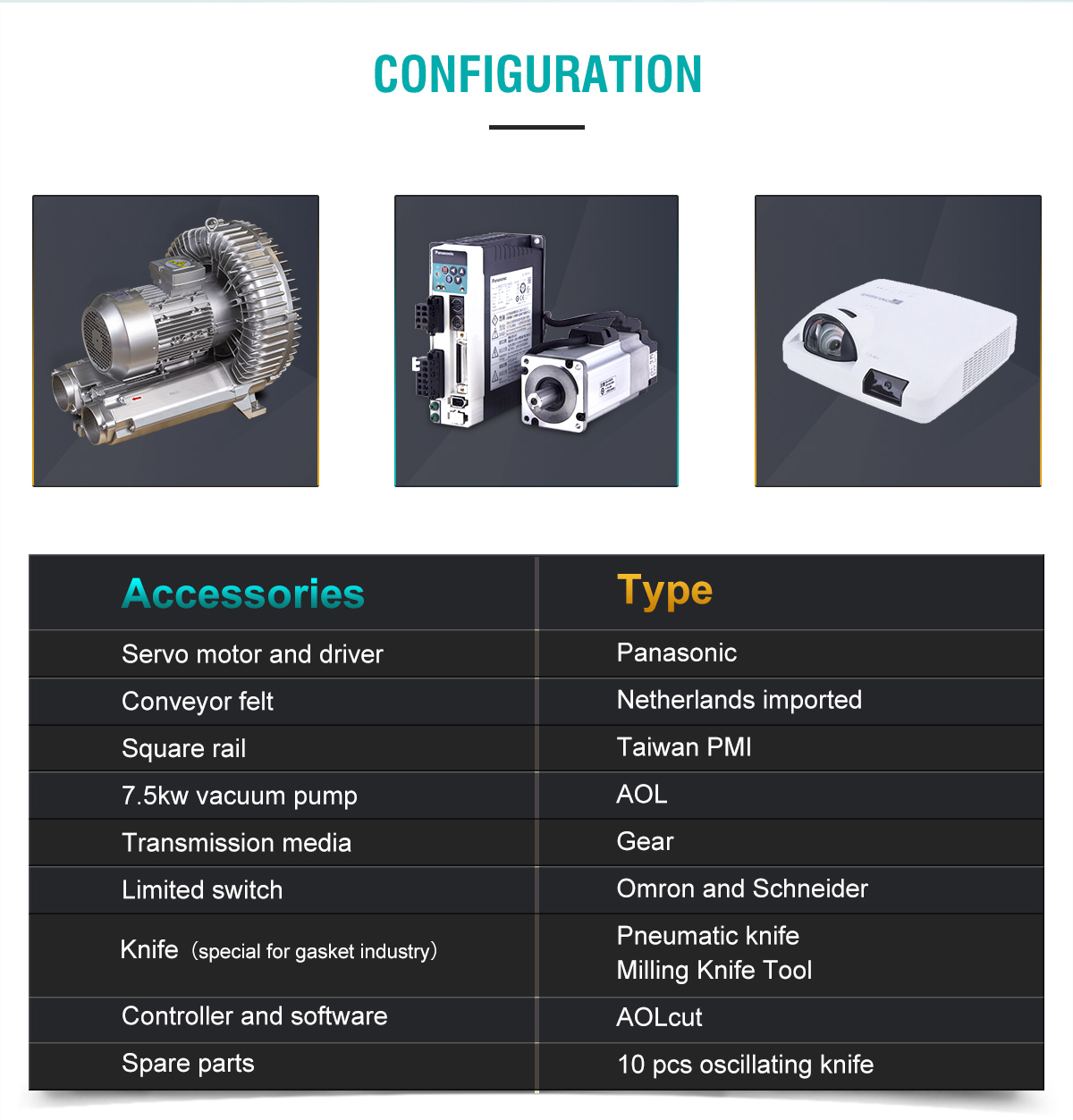 Advantage of High Quality Car Seat Cover Machine
The automotive industry moves quickly, the interiors functionality, all is studied to achieve high performance and cheapness. AOL can offer cutting solutions for leather or textile interiors, for mechanical interiors made of composites or foams. Its innovative software and hardware give you complet cutting solutions.
1.High speed: Only need 80 seconds to finish one set of car foot mat., only need 6 minutes to finish one set of car cushion mattress
2.High efficiency: don't need any die mould, or die mould cutting machine, this machine can press mark, cutting and moulding on soft material such as leather, carton etc. Save much labor and cost.
3.Low cost: one machine can do design, cutting instead of manual design and cutting, save labor, and material
Software advantage of High Quality Car Seat Cover Machine
1.car seat cover cutting machine used software was developed by AOL itself. The software is imported with one key, simple and easy to operate, and ordinary workers can master it in 2 hours.
2.Adopt a new super discharge engine. The discharge speed is 5 times the previous. Material utilization rate has also increased by more than 10%
3.The fuselage adopts unique multi-zone technology. Usually 4 zones are needed, and the adsorption capacity is increased by more than 5 times. It is also possible to add more partitions according to customer needs, improve the adsorption capacity of small pieces of material.
The user of Aol High Quality Car Seat Cover Machine, can also place the irregular material into the projection area for the alignment cutting, which greatly improves the utilization of the material.
Hardware advantage of AOL High Quality Car Seat Cover Machine
1.Prevent over-cutting function:Preventing inner angles break cutting, recovering graphic's outline maximally, precision ±0.1 mm.
2.Japanese Panasonic servo system, production efficiency increases more than 3 times.
3.Aluminum countertop:Integrated honeycomb aluminum countertop, partially adjustable independently.
4.Aol car seat cover mat cutting machine has won 5 patents technology certifications at home and abroad
AOL is one of the famous professionalhigh quality car seat cover machinemanufacturers and suppliers in China,high quality car seat cover machineprice is right.If you need it, please contact us.
1.We will supply with the machine operation manual in English version for installing and operation.
2.Machine has been adjusted before delivery, operation disk was included.
3.Supply after service 24 hours, customer can contact me at any time by email or calling.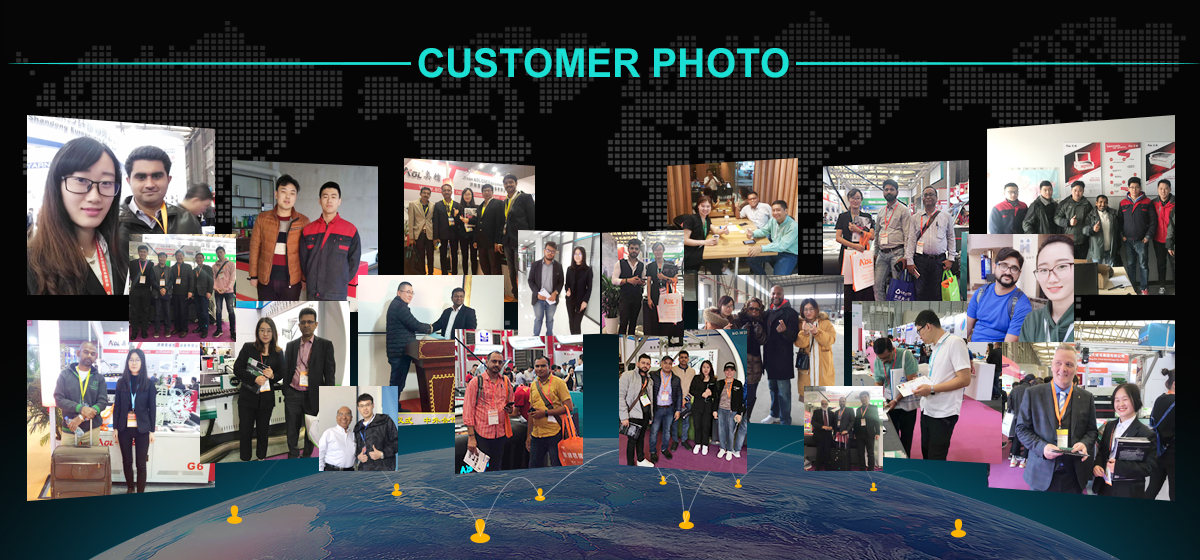 About AOL
AOL CNC is a high-tech enterprise specializing in R&D, production, sales and service of CNC cutting equipment. The main products include intelligent blade cutting machine. Flexible material cutting machine for flexible materials, laser cutting machine, cloth leather cutting machine, high-tech composite material cutting machine, laser engraving machine, laser marking machine, etc. Widely used in clothing, luggage, automotive interiors, fabric sofas, shoes, textiles, advertising, packaging, metal and other industries.

Company strength of AOL
Foreign trade practitioners with 12 years of experience specialize in docking related orders with customers
Electricians and fitters with 30 years of experience instruct and participate in the installation of the machine
AOL invests millions of research and development funds every year to improve machine performance and develop new products
Hot sales in more than 40 countries around the world, and praised by customers, the repurchase rate is as high as 40%
Currently, China's only manufacturer of cutting machines that promises a three-year warranty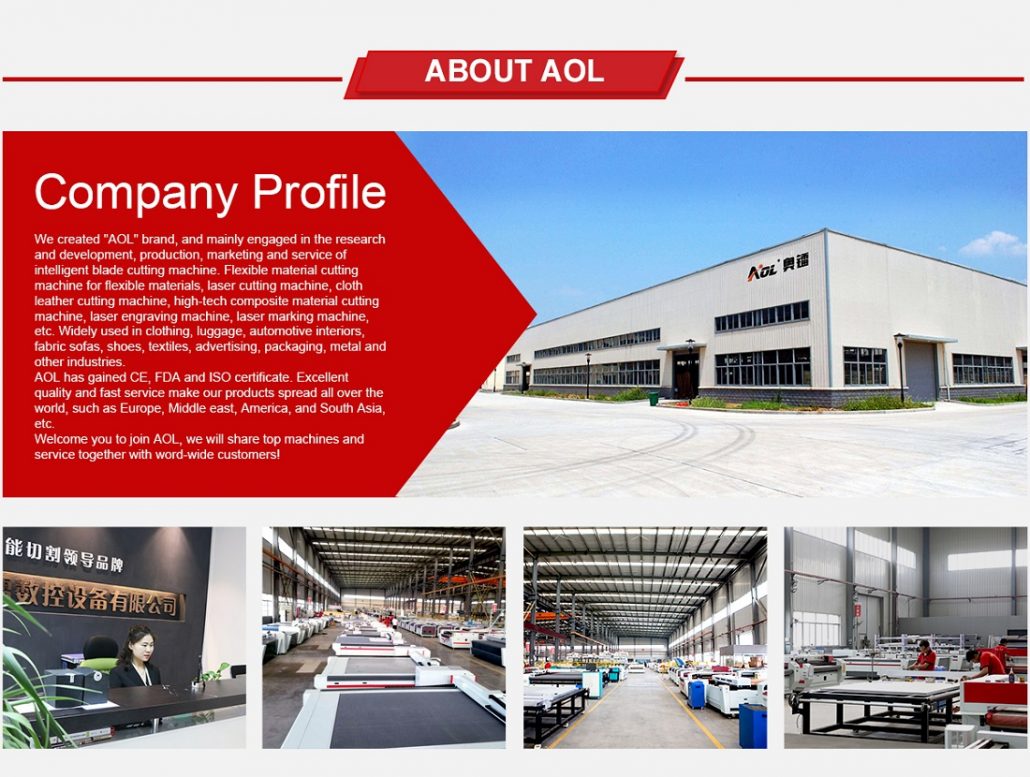 FAQ
Question: What's the package?
Answer: Film packaging+wooden case. Fumigation-free plywood case is also available.
Question: How to operate this machine ?
Answer: We can provide operating video, user manual or telephone calls to help you. All these is written or speaking in English at present. On site service is also available.
There is no complicate operation nor special requirement for operator, operating is easy.
Question: What's the warranty policy?
Answer: Standard warranty is 12 month upon delivery.
Question: What is the shipping cost from China to my country?
Answer: It depends on the distance between you and the sea port. We offer door to door service as long as you pay the relevant cost. For the shipping cost you can ask for our advice or from the freight forwarder.
Question: How to judge if this cutting machine is suitable for me or not?
Answer: First, you should share something on the material (L*W*H,breathable or not) to be processed and other specific requirements, such as additional drawing function, punching holes function,etc. We will make first round judgement based on our experience. If necessary, we will make demo cutting for you, then we will share the video with you and discuss the possible solution.
Question: Where is your factory located? How can I get there?
Answer: Our factory is based in jinan, shandong province,China. You can fly to beijing, jinan or qingdao. We can pick you up at the air station or train station.
Question: Is there any after sales service?
Answer: We have integrated after sales service. Besides our own experienced engineers, we also offer local after sales service through the help of our agents. All this will make you convenient.
CONTACT
No. 1777 Chunhui Road, Licheng District, Jinan City, Shandong Province, China
+86-531-88620680
0086-18615278404
+86-531-88965706